Optical Precision Lenses

Tight-tolerance Precision Lenses Manufacturing
precision optical lens
Over the years as precise optical technology progresses, high precision lenses become more and more ubiquitous in our lives. From taking selfies to investigating celestial bodies to, well, just seeing the world around us. They are certainly a focal point of many of our daily activities. For over four decades, our custom precision optics company has made optical lenses for a variety of industries including military and defense, scientific, medical, and laser.
Custom Lens Manufacturer Selection
We work with all precision lens types and complex geometries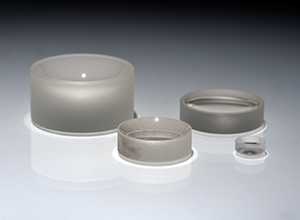 Plano-Concave Lenses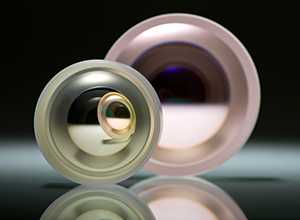 Double-Concave Lenses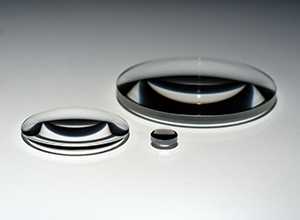 Plano-Convex Lenses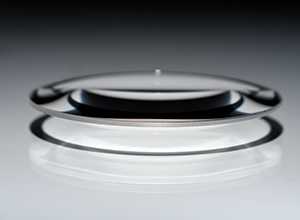 Double-Convex Lenses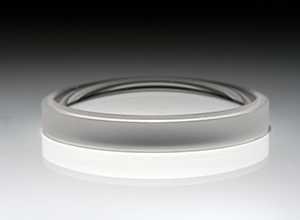 Convex-Concave Lenses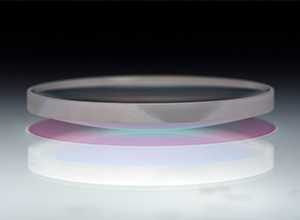 Concave-Convex Lenses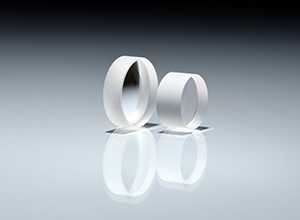 UV Lenses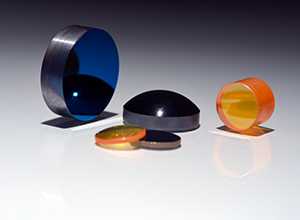 IR Lenses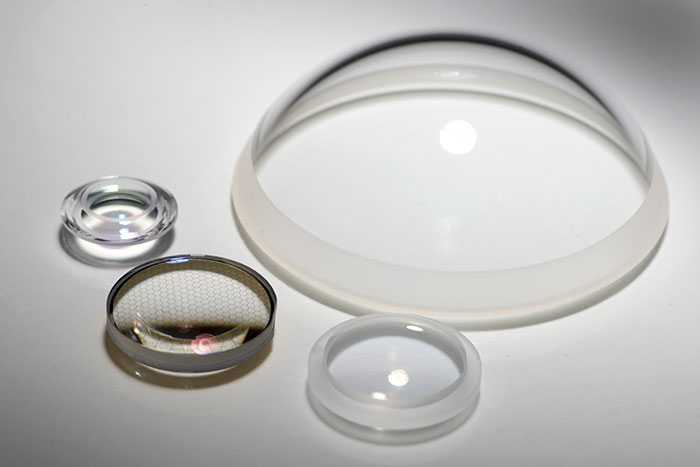 Custom Lenses
PFG has extensive lens manufacturing capabilities using all types of optical glasses, fused silica and crystalline materials including CaF2, Ge, MgF2, Si, ZnSe, ZnS and Amtir. We select the best process technology from spindle polishers, precision glasses, CNC polishers, magneto rheological finishing or a combination thereof to produce the required specifications – some subtle such as low spatial frequency, some more obviously beneficial such as low surface roughness – to achieve the required optical performance from a given material. Tight centering, truncation, high included angle or long radii – top optical lens manufacturers USA use best practices developed from decades-long experience to achieve timely and efficient production of spherical lenses. Our custom optical lenses factory has a vast library of test plates and many current model Zygo interferometers, all with complete reference spheres for accurate surface measurement to offer all types of precision optics. Moreover, we offer laser line polarizing cube beamsplitters, broadband non-polarizing cube beamsplitters, large optical flat mirrors, and optical coating service.
High Precision Optical Components

As evidenced, the utilization of optical lenses is multifaceted and can be found in a plethora of everyday applications. With thousands of potential uses, each lens serves a distinct purpose and modifies the path of light in a specific manner. Our company, a leading infrared optical system precision parts manufacturer, specializes in serving a variety of industries including military and defense, scientific, medical, and laser-based applications. Should you find yourself uncertain about the appropriate lens for your particular use case, or in need of lenses in general, please do not hesitate to contact us. Our team of experts is readily available to provide expert guidance and ensure that your lens production needs are met to the fullest extent. Additionally, we offer a wide range of products, including broadband polarizing beam splitter optics, lenses, mirrors, high precision optics fabrication equipment, polarizers optical systems laser beam splitters, and more.
What Are Optical Lenses?
Optical lenses are devices employed for the manipulation of light, either by focusing or diverging it. They can be composed of a single substrate or a variety of substrates, depending on the desired outcome. The alteration of the speed of light as it passes through different materials is the principle by which these lenses function. As the velocity of light is modified, the angle at which it travels is correspondingly altered. Through this quality, a lens serves to redirect the light.
These lenses can be utilized to diverge light, reducing its focus, or to converge it, intensifying its focus. Additionally, they are capable of performing a variety of other functions, particularly when utilized in conjunction with other optical elements and optical coatings.
Different types of optical lenses
As described by suppliers, optical lenses are available in various forms and can be utilized individually or in combination to achieve a plethora of effects. An example of this is the telescope, which is widely employed by astrophotographers. The following information serves to detail the distinctions between lenses. Should you have any inquiries, please do not hesitate to reach out to us, the premier precision lens supplier, PFG Optics.
It is common to categorize them into two broad groups: convergers and divergers. These are spherical lenses that serve the purpose of converging or diverging light to or from a specific point. These types of lenses can be commonly observed in everyday life.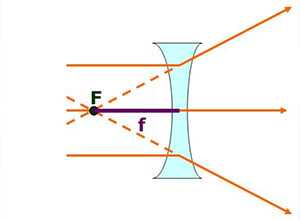 Diverging Lens
A diverging lens allows lighting to distribute over a wider area. One example of this that is frequently observed is in a projector at the movies. There is a parallel beam of light that goes through the projector. The projector then spreads those light rays out into the distance across the screen.
So, next time you are catching the latest action flick, look back at where the movie is being projected from and observe how it is spreading out. If you need optical systems, or any other type of optical component, get in touch!
Read More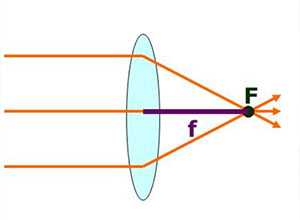 Converging Lens
Oppositely, using a converging lens brings lights over a larger area into convergence, or a point of focus. Your most day-to-day example of this is a magnifying glass or a microscope. The converging lens bends the parallel rays from what you are magnifying so they converge in a sweet spot for your eyes.
Hence why you have to move it up and down sometimes to get the perfect picture for you. The most common place you can find these kinds of lenses are in spectacles or the eyes themselves. They focus rays into a small space. If the eyes are an imperfect lens, the spectacles reorient lights before they hit the eyeball to correct them. Our US precision lens company manufactures sophisticated precision optics for many uses.
Read More