We are proud to announce our Senior Manufacturing Engineer, Bill Thames, is now a published author! His article "Optical Glass Selection is Not Always so Transparent a Choice" appears in The Optics Issue – September Edition – of Photonics Spectra Magazine. 
Photonics Spectra is the leading industry resource for news and insights into photonics technology and trends.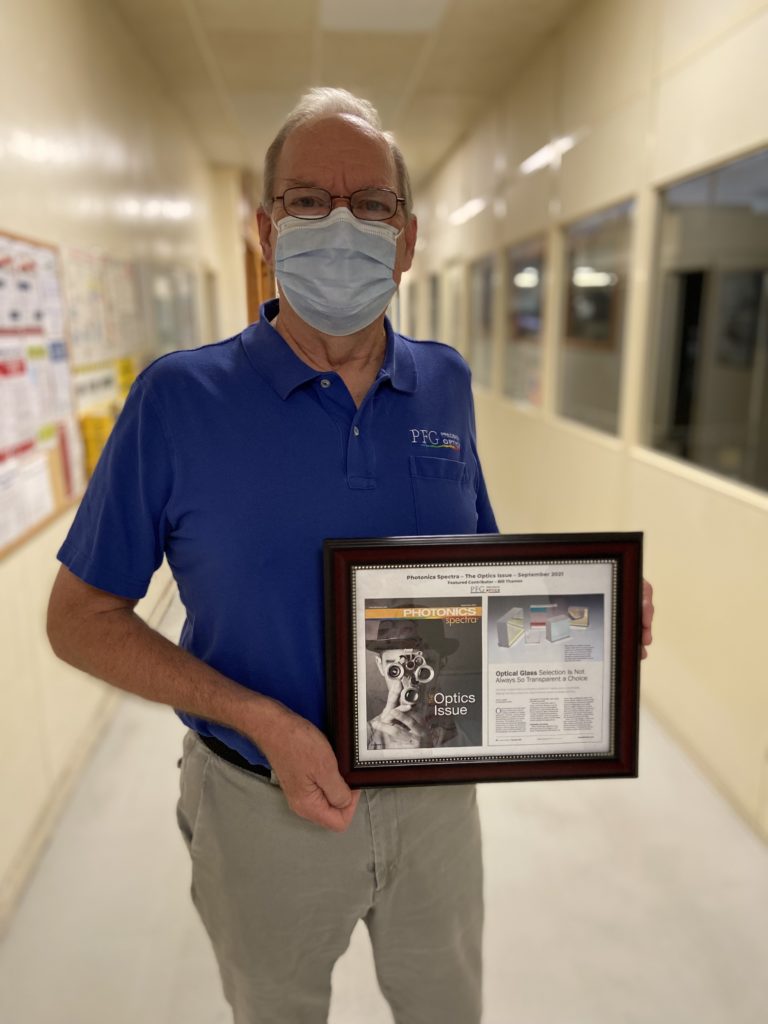 About the Author - Bill Thames
Bill Thames is the senior manufacturing engineer at PFG Precision Optics. He holds a Bachelor of Science degree in physics from the University of Southern Mississippi. Thames has over 40 years of experience in manufacturing and testing optics. Read more about Bill, along with other members of our team, on our TEAM PAGE.
Optical Glass Selection - Abstract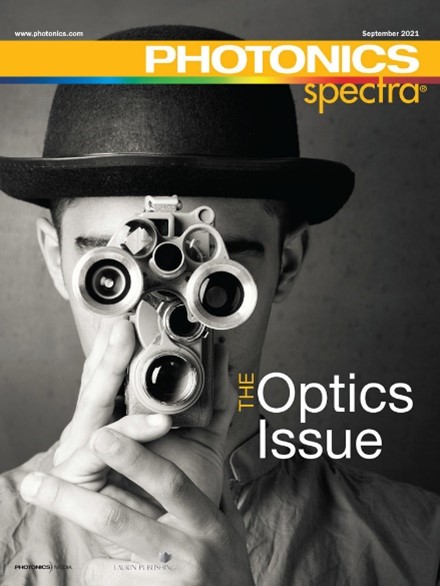 Optical designers have many glass types to choose from when developing assemblies for imaging applications. Typically, a variety of these material options is available to meet the desired design specifications of a particular system. The challenge then is to narrow down the selection by identifying materials that can achieve the desired performance while providing other practical benefits, such as reliable availability from the manufacturer and supplier, consistent high quality of the product, and a stable, favorable price point.
This may all seem self-evident in theory. In practice, however, it can be challenging to zero in on the optimal glass for a new optical design that calls for new materials. When confronted by a variety of unfamiliar but potentially suitable candidates, a few best practices can help designers identify the best option without stalling the design process.
Optical Glass Selection - Snippets
"Comparing the price of various glass types early can avoid sticker shock over a particular choice. As when reviewing product availability, it is wise to list alternate materials chosen by price."
"Stain factor is another consideration when choosing glass types. Glasses that are sensitive to environmental factors and chemicals can be problematic to manufacture, which may lead to longer delivery times."
"Another important consideration arises when using a high CTE lens as part of a cemented doublet. Doublet lenses with mismatched CTEs can lead to cement defects if the doublet is used or tested where thermal swings are involved."
If you have any questions about this article or questions for Bill Thames, you can reach us at:
 (228) 875-0165 or sales@pfgoptics.com