Optics Company Team

Our people are what make us shine
Meet the people behind your optical products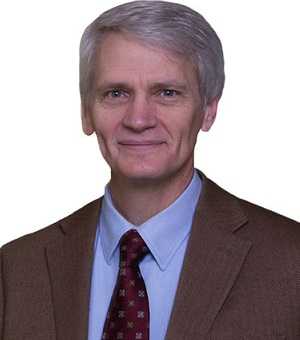 Courtney Green
President
Courtney was born and raised on the Mississippi Gulf Coast. He received his Bachelor of Science in Industrial Engineering from Mississippi State University in Starkville, MS. After graduating college, Courtney joined the family business in 1981. When Alpine Research Optics was acquired in 2011, he became Vice President of that optical company as well. Over the years, he mastered every aspect of precision optics manufacturing and can command every department – from fabrication to optical coatings.
Trevor green
Production manager
Master of Electrical and Computer Engineering Georgia Institute of Technology, Atlanta, GA
Trevor joined PFG Precision Optics in 2018 as the fourth generation in the precision optics industry. Trevor manages production, where he gets to work with PFG's greatest asset: its people. Before starting at PFG, Trevor worked as an Integrated Circuit Design Engineer at IBM Systems group in Austin, Texas.
Hobbies: biking, fishing, but mostly spending time with family
Stephanie Park
Optical Sales & procurement
BS: Business Administration University of Southern Mississippi – Hattiesburg, MS
Stephanie is originally from Chicago, Illinois but has lived on the Mississippi Gulf Coast for over 20 years. She lives in Ocean Springs with her husband, son and dog, Frank. She has been working in the Sales Department at PFG Precision Optics since 2016. Stephanie enjoys building solid relationships, and the challenges and daily learning she gets from being in sales.
Hobbies: Cooking, running, crafting, reading, volunteering, traveling, spending time with family
Kyle fortenberry
Optical thin film coating engineer
Master of Science in Physics Georgia Institute of Technology, Atlanta, GA
Kyle was born and raised in Gautier, MS, and received a BS in Physics and Mathematics from the University of Southern Mississippi. He currently resides in Ocean Springs with his wife and three children.
Hobbies: shooting, woodworking, boating, scuba diving, camping, spending time with his wife and kids
Amber Contant
Optical Sales & Marketing
Master of Business Administration University of West Florida – Pensacola, FL
Amber is originally from Navarre, FL and moved to Mississippi in 2015 after college. Her father is a retired Lt.Col. USAF pilot and her mother was a makeup artist. Her background is comprised of medical device sales – orthopedic and neurosurgery – and hospitality management. She joined PFG in pre-pandemic 2020 and is excited to see what this new future holds.
Hobbies: video games, board games, movies/tv, cooking, and spending time on the water