Optics careers

Join our dedicated and innovative team
We are always looking for exceptional individuals who are smart, self-motivated and career-oriented. If you are currently working in the optics industry, if you have experience in a similar high technology manufacturing industry, or simply interested in optics careers, please contact us.
Indicates open positions currently seeking applications

Indicates applications being accepted
Optics Technician
Department: Flat Polishing/Shaping OR Spherical Polishing
Reports to: Department Supervisor
General Responsibilities Outline
Learn to read and understand drawings and technical specifications related to glass production
Operate mechanical and computer-numerically-controlled (CNC) machines to shape glass
Learn to effectively use inspection equipment to verify the accuracy of parts produced
Troubleshoot and solve problems that arise from the production process
Document new or revised processes and/or procedures
Cross-train to learn other tasks throughout the department
Qualifications
High School Diploma, GED or relevant vocational training and/or related work experience
Mechanical ability
Mathematics knowledge
Ability to work autonomously and as part of a team
Effective communicator
Self-motivated and driven
Strong work ethic
Preferred experience with: CNC machining; mechanics; automobile repair; maintenance; carpentry; or hands-on jobs/hobbies, such as sculpture
Company Profile
Since 1977 PFG Precision Optics has manufactured and coated a wide range of ultra-high precision optics for defense, medical, semiconductor, scientific, and test & measurement fields. Our skilled team of engineers and technicians utilize the latest equipment and tooling to meet our customers' ever-changing needs.
Company Benefits
PFG offers a competitive benefits package for our full-time employees, including: paid vacation, paid holidays, medical and dental insurance, life insurance and AD&D, shortterm disability, simple IRA with company match, and fitness center reimbursements. There is competitive pay, based on experience.
Optics careers benefits
Not only do you gain the benefit of learning a skilled craft, but our Company provides avariety of benefits for our employees and their families.
Medical Benefits
Medical Insurance, Telemedicine, and Dental Insurance are all available through PFG. Family coverage isoffered and available as well. Eligible after 90 days of employment.
Additional Insurance Options
Short-Term Disability Insurance and Term Life Insurance and Accidental Death & Dismemberment (AD&D) Insurance is paid 100% by PFG.Voluntary Life Insurance options are also available for additional employee life coverage, including spouse and children.
Retirement
Simple IRA - Save for retirement by contributing to one or more of Vanguard's Mutual Funds. The Company matches the employee contribution, up to 3% of the employee's salary.
Additional Benefits
We care about your time as well! Fitness Membership Reimbursement, 9 Paid Holidays, and Vacation/Personal Time Off are also made available.
"While 2020 brought many changes, starting my career at PFG is definitely the most positive one. From the friendliness and professionalism during the interview process, to everyone's willingness to teach and help – everything here has been a great experience so far. I would recommend PFG to anyone who has a desire to continue learning and who wants to have coworkers and management that care about you."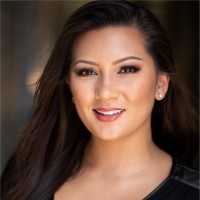 Amber Contant
Sales and Marketing Specialist - PFG Precision Optics, Inc.
"Working at PFG has been a fulfilling and unique experience since day one. PFG has allowed me to grow and expand my knowledge, and I am forever grateful for opportunities and experiences that have been presented to me. I am truly proud to say I am a member of the PFG team, and I look forward to what has already proved to be a bright future here."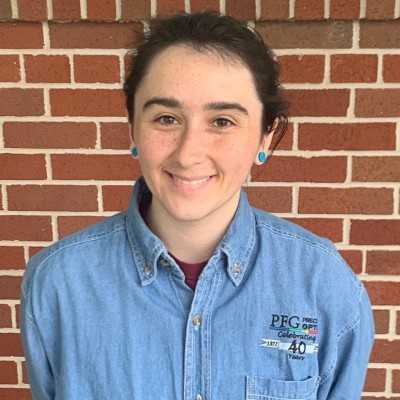 Lucille Raby
Quality Assurance Manager - PFG Precision Optics, Inc.